Together, Great People Do Amazing Things: Partnering with Riedel Networks to Produce a Driverless Race Car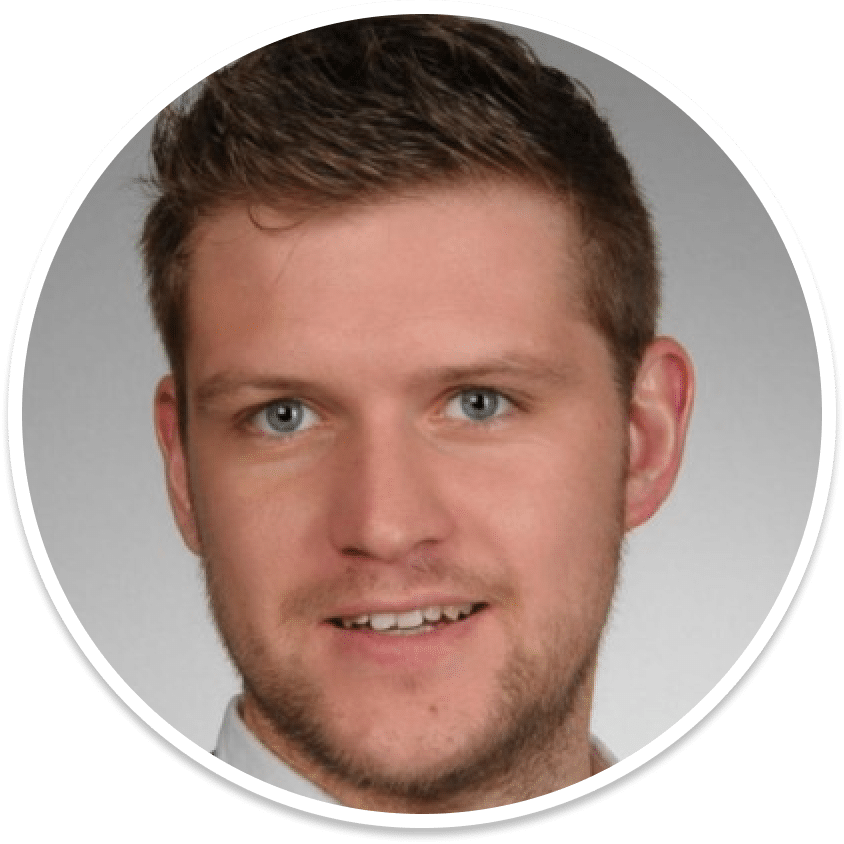 The year was 2012. Felix Baumgartner took a helium balloon 39 kilometers above the plains of New Mexico, preparing to jump into the stratosphere. With that jump from the edge of space, he would break the world record for freefall, and also become the first human to break the sound barrier without any form of engine power.
In some ways, the challenge was similar to another remarkable feat: an electric race car completing a driverless lap in a showcase known as the DTM Electric Remote Run. One big difference: For Felix Baumgartner's skydive, they had three years to prepare. Our project only took five months. Would we be ready?
A Company That Drives Innovation
Based in Germany, Schaeffler Group is a leading global supplier to the automotive sector and industrial sector, driving innovations in carbon efficiency, electric mobility, digitalization, and renewable energies. The Schaeffler Group has been driving forward groundbreaking inventions and developments in the fields of motion and mobility for over 70 years. With innovative technologies, products, and services for CO₂-efficient drives, electric mobility, Industry 4.0, digitalization, and renewable energies, the company is a reliable partner for making motion and mobility more efficient, intelligent, and sustainable.
As Director of Technical Development Motorsports, I'm responsible for applying these systems we developed at Schaeffler to a racing environment. Our focus is mainly on electrified drive systems, which you may know from Formula E, the first fully-electric racing series from Federation Internationale de l'Automobile (FIA). We developed the electric motor, the inverter, and parts of the gearbox in a partnership with Audi.
In 2019, we began discussions with ITR, the sanctioning party of the Deutsche Tourenwagen Masters (DTM) race series, about how we could electrify the DTM. At the end of 2020, we showcased the DTM Electric Democar at the final event of the DTM in Hockenheim, Germany. This is a fully electrified 1,200 horsepower prototype with a Formula E motor for each wheel.
That was exciting, but we wanted to keep pushing the envelope. Schaeffler's goal is to develop a fully-electric racing car by 2023. We wanted to use the DTM Electric Democar to highlight specific technology, particularly Schaeffler's drive-by-wire system. Instead of using cables or hydraulic pressure to control a vehicle, drive-by-wire technology uses electronic systems to activate brakes, control steering, and command torque to the engines.
Drive-by-wire has enormous future market potential, so we started to talk about how we could modify the car's handling to extend the use of drive-by-wire technology. We had an electric drive and a steer-by-wire system, but we couldn't yet brake the car by wire. To get there, we would have add actors to the car and rewrite the entire software and topology of our system. And once we achieved that, we could control the car remotely.
When trying to make the impossible possible, the biggest hurdle is finding the right partners who share an enthusiasm and vision for the project.
The Search for Committed Partners Who Shared Our Vision
The entire setup was new. We would incorporate all the systems we had used before, but expand them and add new elements, such as a camera stream from the vehicle. We would require a car with drive-by-wire technology and we also needed to build a remote simulator that would provide all the appropriate feedback to a driver in the simulator. In addition, we needed a way to transmit the signals between the car and the simulator station.
The technology was tricky, but the biggest hurdle was finding partners with different skill sets who would assemble all the pieces in just five months. It was an insane schedule, and we needed a partner who, besides meeting the technical requirements, would commit to the project and put in the resources to make it happen. This wasn't an average networking job, but a visionary project to attempt something that had never been done before.
At this point, Riedel Networks stepped up. They had the technical capabilities for the project and felt it would be an excellent opportunity to showcase their strengths. I knew of Riedel and its stellar reputation from my racing background, and it was evident that they would be the right partner for the job.
Technical Difficulties and Environmental Complications
We had effectively three technological challenges to overcome. First, we needed the bandwidth to transmit the video and audio stream from the car to the simulator station. That data takes a lot of bandwidth. The second issue was latency. All signals have to be transmitted within a fraction of a second. At such high racing speeds, it's dangerous to have a delay between the action on the track and the driver's reaction in the simulator. It has to be as close to perfect real time as possible. Otherwise, the car can become uncontrollable. This concern leads to the third issue, which is the safety concern resulting from latency. The latency had to be extremely low throughout the entire drive. If it spiked above a certain threshold for only a moment, the car would have to stop automatically because we would have no way of knowing if the latency would persist.
Apart from the technical difficulties, we also faced complications around the environment of the test track, the Red Bull Ring in Spielberg, Austria. Spielberg is in the eastern part of the Alps, so we dealt with high altitudes and the valleys' peaks, which are obstacles to radio signals. Red Bull Ring features a large steel bull in the center of the ring, and the radio network doesn't like that, either. And then, we knew we'd have many other race teams there, each with their own radio networks, so we had to make sure our car was on a different frequency. As if all that wasn't enough, we had to contend with a military airbase next door. Any time a fighter jet starts, the activation of those systems has the potential to disturb our radio network.
We also had to create a backup plan that ensured everyone's safety in case of a network failure. In the worst-case scenario, we'd have a two-ton car traveling at 200 km/h with no one controlling it. It could be a disaster. So we had to think of Plan B should any component fail, from the power supply at the simulator station to the network itself to the drive-by-wire system. It was a lot to handle in a short time, and this is where the quality of our team mattered.
New Ideas and Last-Minute Changes
Schaeffler assumed the project lead role, assuming overall responsibility for the project, specifically for the car and drive-by-wire system. Riedel's role was to plan the network coverage and secure the radio and data communication connections. We used a combination of two separate fiber-optic connections and 5G to ensure a stable connection between the simulator and car at all times.
When we first envisioned this project, the idea was to run the car remotely. But the further we got into the project, the conversation began to evolve yet again. We thought, "If we're going to run the car remotely, why not run it from further away?" We decided to not just drive the car from a simulator placed in the pit lane, but to place the simulator 80 kilometers away, in Graz. But that meant we would have to transmit the signal even further, with the same reaction time. Our target was to transmit data from simulator to car and back to Graz in under a hundred milliseconds.
That's when Riedel suggested a wide area network with two primary fiber-based connections plus a 5G backup. This raised the cost, but we didn't have weeks to wait for a traditional evaluation process. Instead, Riedel Networks proposed that we speak with Cisco to sponsor this additional network. Cisco agreed, and finally, we had the network extension from Spielberg to Graz with a latency of less than 10 milliseconds from the race car to the simulator and back to the race car. For the remote driver, there was no difference between steering the car remotely at the pitlane or in the simulation center in Graz. The setup was perfect and made the showcase even more exciting.
Riedel was excellent throughout the project, both in the design of the network and as individual team members. As soon as we agreed on the administration and share of responsibilities, they placed people in our working group. At each of our weekly meetings, they always delivered. We came to rely on them for their expertise, efficiency, and reliability. It's hard to find a team with such a high level of professionalism and motivation.
That's not to say we didn't run into issues. Even on the morning of the test, one of the mesh links failed, and the Riedel team had to get on the track, figure out what happened (the glass fiber connection had broken), access a locked room in a very crowded race day facility—all within 30 minutes. That's what makes this team so special: we knew we would solve anything that came up. We made an excellent team, and we couldn't have done this project in time without Riedel.
Making the Impossible Possible
As I stood by the side of the track, with the car passing two meters from me at 180 kph, after all those months of work, the reality of our accomplishment finally hit me. When you bring the right people together and let them do their thing, you can achieve extraordinary things—even in a short time.
Naysayers thought we couldn't figure out how to run an electric car from a remote location in such a tight time frame, but we did more than figure out how to do it on paper. We did it on a real track, at a real race, with real people. On test day, I didn't watch our car on a screen—I saw it with my own eyes.
When you bring the right people together, you can achieve extraordinary things, even in a short time.
Riedel contributed in a massive way to this project to showcase our work and position ourselves not only as a traditional supplier but also as an innovator in the management and control of complex systems. This whole project was only possible because Schaeffler could rely on partners like Riedel. And we're not stopping there. We continue to work hard toward developing a fully-electric racing car by 2023, and we continue to chat with Riedel about future collaborations. Who knows? Perhaps we'll have another great story to tell in the future.