Creating a Real-Time, Secure Track Network for Toyota Gazoo Racing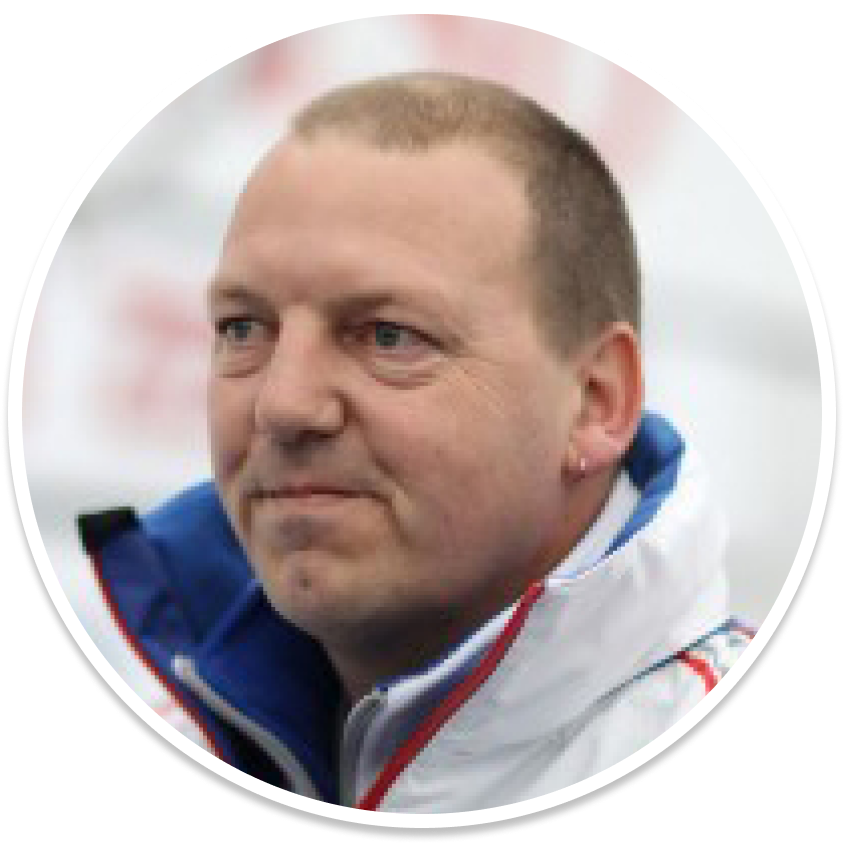 Communicating across long distances has evolved from handwritten letters and long-distance phone calls to video conferencing solutions and instant messaging apps. Each step on that journey has led to faster and easier connections, and the world has become closer than ever. But as easy as it is to connect personally, there are many situations where communicating across long distances is still tricky.
Take motorsport, for example. Connecting all team members requires robust backend communications. Drivers use headsets and radio communications to tune into a team of experts and track-side engineers while they race. For those behind the scenes, developing, testing, and engineering the car, communications can get even more complicated, as engineers must have real-time data for high performance and safety.
Winning or losing a race depends on real-time information and data across teams. With the proper communications in place, everything runs smoothly and efficiently. But a breakdown in communications or a hiccup in the execution of routine processes can drastically change the outcome. In May of 2020, the Team Management and Logistics department within Toyota Gazoo Racing Europe saw just how disruptive this could be when we had to handle a pandemic.
Learning the Ropes of Racing with TPS
I joined Toyota Team Europe, as our company was previously known, in 1997 and started work on the GT-One Le Mans project. At the end of that project, Toyota decided to move into Formula 1. It was around this time, 2002, that I became responsible for car logistics between events.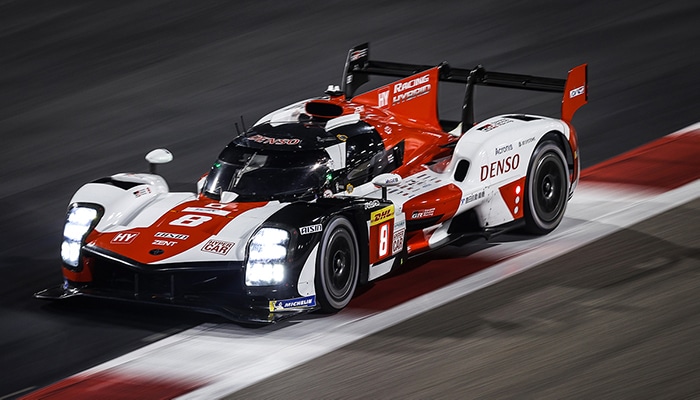 One goal was to shorten the length of time for car builds. Over time, I gained a lot of knowledge from the Toyota Production System. We eventually reduced build times from four weeks to two weeks, with people having a better, more coordinated overview of the process. During the 2009 financial crisis, the company stepped away from Formula 1 and we took on other projects. But racing has always been in our blood, so when the dust settled, we got back into the game.
Since 2012, we have pioneered hybrid-powered prototypes in the FIA World Endurance Championship (WEC), which includes the high-profile 24 Heures du Mans. Today, I am the Senior Manager of Team Management and Logistics, and part of my job is to help maintain strong communications around the track operations.
A Disrupted Global Communications Process
Toyota Gazoo Racing is a multicultural team based across continents. Our two locations for the WEC project are in Japan and Germany. In Cologne, we develop and operate the racing car, with the powertrain (engine plus the hybrid system) coming from our development center in Higashi-Fuji, Japan. We have many Japanese engineers, mechanics, and technicians who must coordinate with their counterparts in Germany and vice versa. So when the world shut down in March 2020, it created a new challenge.
The pandemic brought complications for many companies. How do you connect people and teams across a globe when travel is impossible?
As national borders began to close, many people returned to their home country before lockdowns took effect. We went through six months of lockdown without racing, with all our events, including the 24 Heures du Mans, delayed. We were excited to return to the track, but the pandemic brought a new set of complications for a large multinational team like ours. How could we operate like normal when flying our team members out of Japan was impossible? We needed to connect the entire racing team with a new network that was stable, reliable, and secure—and we would need it in just under four weeks.
Our vision of a long-distance network connection would enable us to see and receive real-time data. It would also directly connect our teams via our radio and intercom system. We wanted our remote team members to receive direct feedback from the drivers and engineers at any given time, the same as if they were sitting next to us at the circuits. The network connection would need to be highly secure to avoid unintended listeners, stable enough to support a constant live feed, and high quality to give us the best shot at success.
We needed urgent help to develop a communications protocol, so we turned to a company with a stellar reputation: Riedel Networks.
Innovating Communication Solutions with Riedel Networks
Toyota Gazoo Racing had contacted Riedel Networks a few years ago to discuss a circuit-wide connection to share with other manufacturers. But as other manufacturers stopped racing in our championship, it didn't make sense for us to continue the project alone. Still, we knew Riedel did high-quality work, and as the pandemic led to a new need for a new network, we went back to them to discuss a design.
Our first request was to develop a network that would allow us to connect with worldwide personnel. In theory, we could do this with any internet connection, but it's not that simple. Toyota requires a high security level on our network; you can't just add any new device. We needed to comply with security guidelines from our IT department, which is increasingly strict about internet protocol, following the strict guidelines of Toyota Motor Corporation. We needed something completely new.
Our second request was round-the-clock support. Once we set up the new communications system, we would need to launch a process of fine-tuning, getting data from different devices and services, and installing specialized PCs with a specialized network program. It would need to be similar to a VPN tunnel, with lots of backend work to make it work effectively. And we would need plenty of support to keep it running.
Although our list of requirements was strict, Riedel was up to the challenge. Their engineers built a solution for us in a matter of weeks, far surpassing our expectations. Riedel proved to be a trustworthy and reliable partner throughout installation, too. I've seen firsthand how the company steps in to address hiccups without being asked, and provides 24/7 support for our multinational team.
As the 24 Heures du Mans approached, Riedel prepared the connection settings at the track and coordinated the settings on-site in Japan. As the high-tech devices arrived, the team continued to test and tweak as necessary. The timeline was tight, but the entire system went off without a hitch, and our drivers and engineers communicated clearly and easily on and off the track. In the end, Toyota Gazoo Racing came out on top—and we won the race, too.
With a connection that shares real-time data and information, leaders can ensure their team is prepared, wherever they are.
The Future of Riedel and Toyota Gazoo Racing
The value of Riedel's network solution was significant and we've continued to use the technology for multiple races since, and have achieved great success in all of them. As we continue to face the current pandemic, we can scale up or down our current capacity as needed. Going forward, the entire Toyota Gazoo Racing team is better prepared to handle unexpected events that affect our people around the world.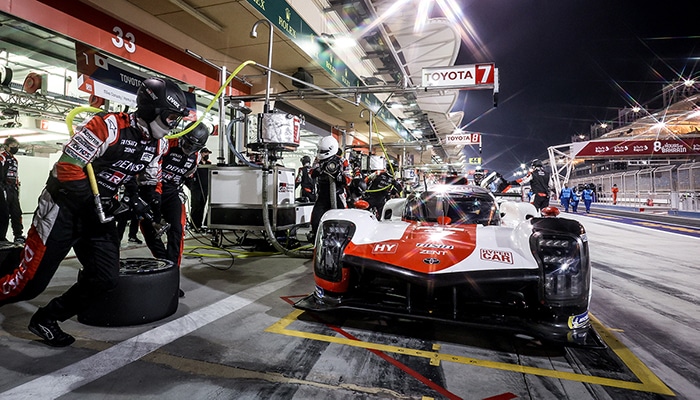 We use our new network in other ways, too. We can communicate with new team members far ahead of events, getting them up to speed faster than ever before. With a connection that shares real-time data and information, we can ensure that wherever our team is, they'll be ready. The entire process has helped us become a lot faster on our feet.
Having the right partner in business—and in life—will help you take the right steps to overcome your difficulties. Riedel has proven to be a great partner, not just in development but throughout the support process. To me, this peace of mind of a reliable connection and a reliable partner is invaluable. I look forward to collaborating with them on a radio solution for race cars in other competitive spheres.
There's a phrase we use a lot at Toyota Gazoo Racing: "Never give up." Whatever happens, no matter how difficult, we never give up. Pulling out of the 24 Heures du Mans was not an option, so we worked to find the right partner with the right solution. And in four short weeks, we got one.